Be Angry But Don't Blow It Book + Audio Course Download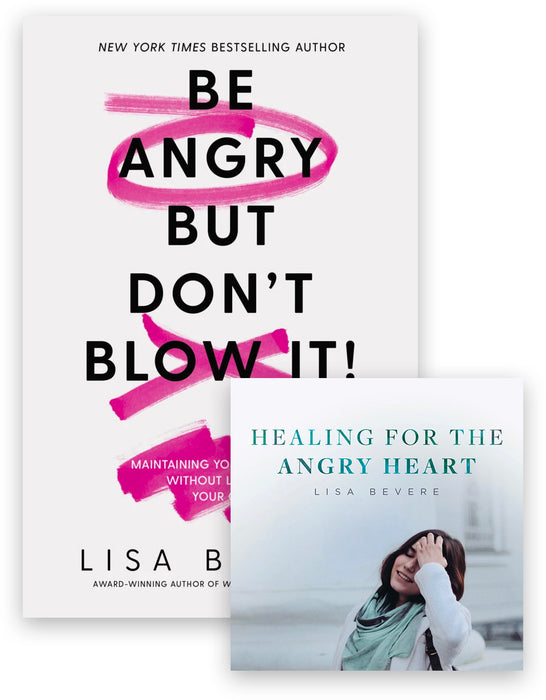 This course is also available at no cost within our MessengerX app.
But if you want to purchase it here, you do help make translated resources, like this one, available to millions of people in over 100 languages. Whatever option you choose, we just want you to get the message!
Author: Lisa Bevere
Maintaining Your Passion Without Losing Your Cool
Bundle includes:
Be Angry But Don't Blow It book
Healing for the Angry Heart MP3 download
Conflict – it's unavoidable. Therefore, each of us must learn to manage it successfully. But what if we can't? What if anger has us out of control and out of hand? You're passionate and losing your cool. Or perhaps worse – you're depressed and wrought with fear because you've turned the destructive force of rage on yourself.
Anger controlled Lisa for years, exacting a devastating toll upon her life and relationships. Desperate, Lisa cried out to God . . . and found help. If you, too, are at a turning point – longing for change yet stuck in a whirlwind of fury and rage – Be Angry, But Don't Blow It will help you regain control. Sharing all she has learned about handling this powerful emotion, Lisa discusses how you can:
Learn to say things so you'll be heard
Move beyond mere apologies into genuine confession
Yank the defiling root of bitterness
Find forgiveness and release for yourself
This book interweaves powerful scriptural truths with practical, personal examples and prayer. Readers will learn to channel passionate emotions constructively. Anger is not wrong, it is how we express it and how far we take it that determines the outcome. For those really ready to be honest and get free, this book will light the way. Be Angry, But Don't Blow It also includes a three-week program to help move you from destructive to constructive anger and recapture the healthy passion God wants you to have.