The 5-Day Leader Course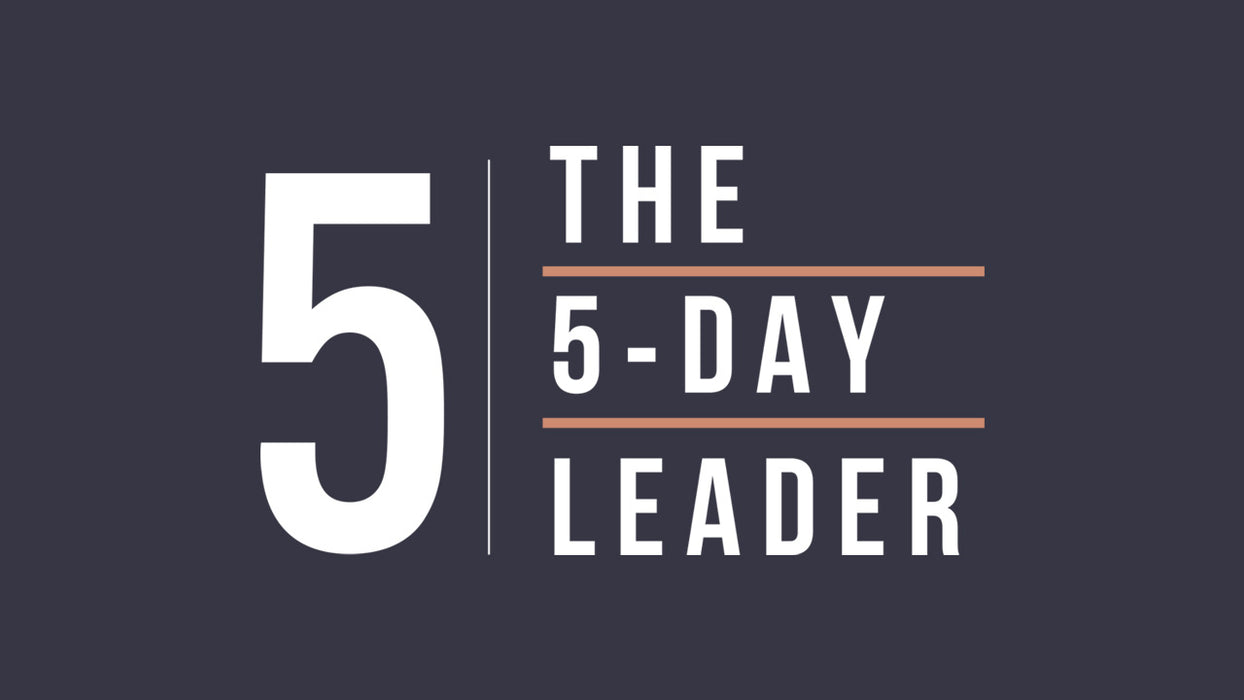 This course is also available at no cost within our MessengerX app.
But if you want to purchase it here, you do help make translated resources, like this one, available to millions of people in over 100 languages. Whatever option you choose, we just want you to get the message!
Far too many people have a wrong view of what true leadership is.
Many in our culture view leadership as holding a significant title or position of authority—but leadership is not about being over others—true leadership is all about influence. 
While influence can happen in big moments, it is grounded in the little behaviors you do repeatedly over time. It all comes down to your habits. 
In this 5-Day Leader course, taught by leadership experts Lyle Wells and Meredith King, you'll discover the three keys to becoming a healthy and successful leader—relentless growth, ridiculous routines, and resilient relationships. 
The lessons in this course won't stop at theory. They will unpack the specific behaviors and mindsets you can adopt to improve in each of these areas so you can more effectively grow God's Kingdom. 
If you are ready to throw some of your misconceptions about leadership out the window and step into a life of incredible influence, let's dive in. 
Individual course includes:
13 video lessons
Course guide
Audio lessons
Community engagement

Group version also includes: