God Where Are You? + Killing Kryptonite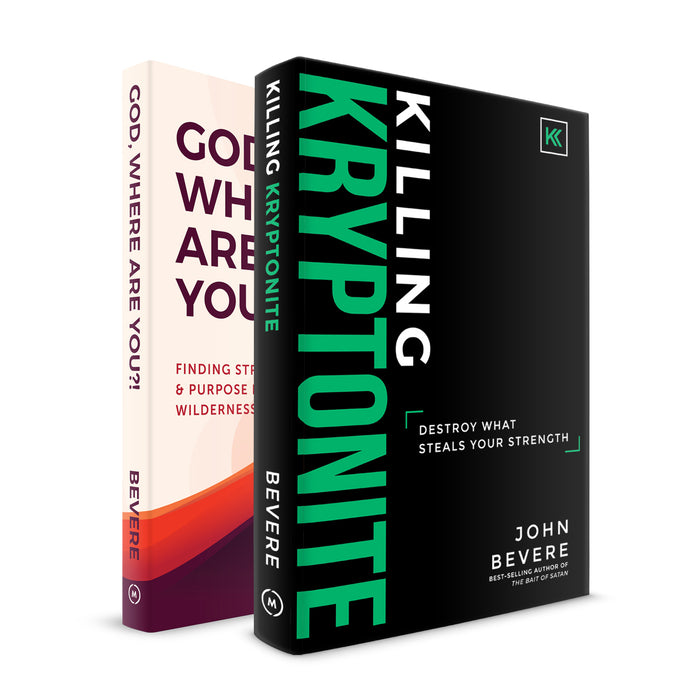 Breakthrough Bundle
Get equipped to live free and press through a difficult season!
Including 2 Books by John Bevere:
God Where Are You? & Killing Kryptonite

–––––
God Where Are You?

Finding Strength & Purpose in Your Wilderness
Do you feel lost in a difficult season, wondering, "GOD, WHERE ARE YOU?!"
Perhaps you heard God speak, but now He seems silent. Maybe you moved forward in faith, but now His presence is nowhere to be found. Welcome to the wilderness—the place between receiving a promise from God and seeing it come to pass.... Read More →
Killling Kryptonite
Destroy What Steals Your Strength
Just like Superman, who can leap over any hurdle and defeat every foe, followers of Christ have the supernatural ability to conquer the challenges we face. But the problem for both Superman and us is there's a kryptonite that steals our strength.
Of course, both Superman and kryptonite are fictional. But spiritual kryptonite is not... Read More →