Saints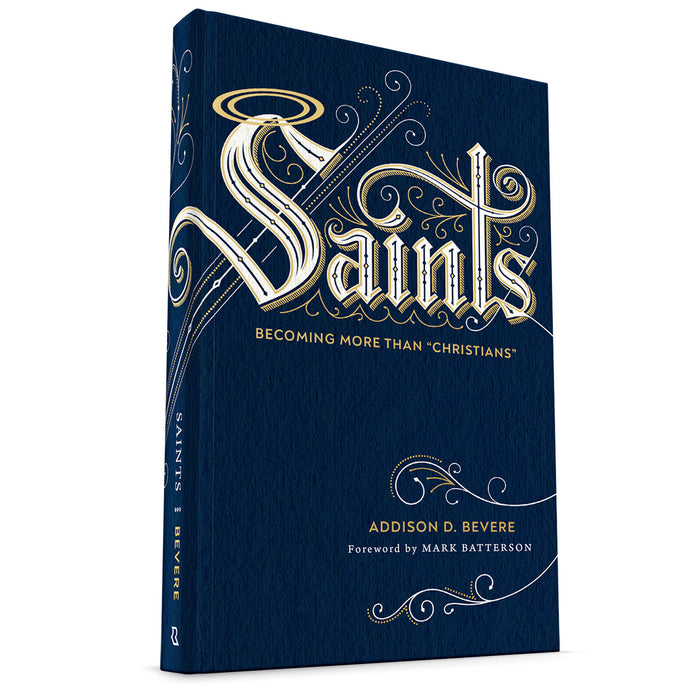 Author: Addison Bevere
Saints: Becoming More Than "Christians"
The Bible uses the word Christian to describe followers of Jesus a grand total of three times. But there's another identifier that fills the pages of the New Testament--a word we've mistakenly reserved for the halo-wearing elite, losing something profound in the process.

Saints.

Wrapped in this ancient word is a divine invitation to discover who God created you to be and awaken to the life you were meant to know. Using Scripture and stories from his own experience, Addison Bevere makes a compelling case that the life you desire is found in the mystery of this sacred identity.

If you want to exchange lifeless religion for the wonder of following Jesus, this book will spur you onward in your journey.
Hardcover. 240 pages. 


Praise for Saints:

"In Saints: Becoming More Than 'Christians,' Addison will encourage you to stop fighting for victory and start living from the victorious destiny we already have through Jesus."--Christine Caine, bestselling author and founder of A21 and Propel Women

"All I can say is 'Wow'! This 'Wow' speaks to the depth of knowledge, strength of wisdom, and keen insight found in Saints. It's obvious God has given Addison a voice, one that calls all generations to a higher level of living. As a father and fellow minister, I couldn't be prouder."--John Bevere, bestselling author and cofounder of Messenger International

"While the word Christian seems to mean a lot of things to a lot of people, Saints calls us back to following our one and only, Jesus Christ."--Chris Hodges, senior pastor of Church of the Highlands and author of The Daniel Dilemma and What's Next?

"Addison encourages us to put on our identity as a saint and live in a relationship with Jesus. Saints is an authentic look at what faith can be."--Bob Goff, New York Times bestselling author of Love Does and Everybody, Always

"In a time when so many young men are deconstructing the sacred, Addison has leaned into it. I am challenged, corrected, and lifted by Saints."--Lisa Bevere, New York Times bestselling author and ridiculously proud mother

"Addison Bevere has a unique voice in this generation. His new book is a force to be reckoned with in a world that misplaces its identity."--Heather Lindsey, author, speaker, and founder of Pinky Promise