Redefined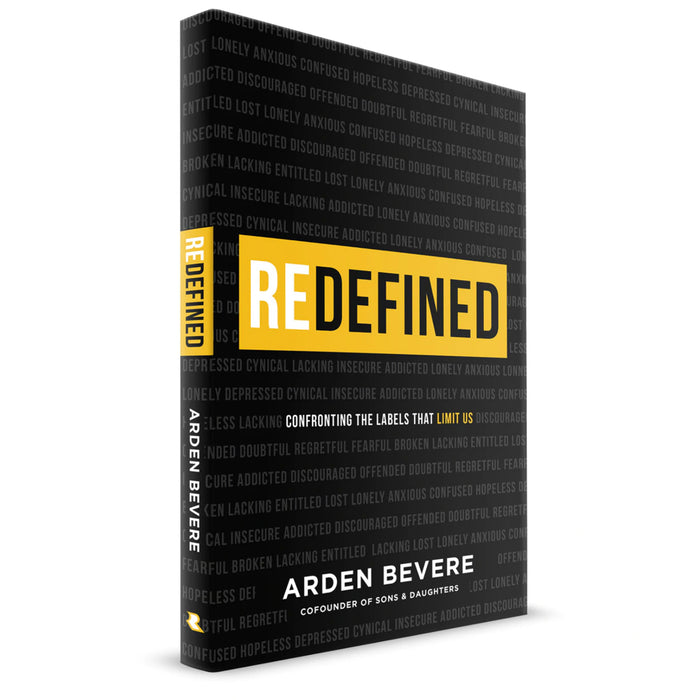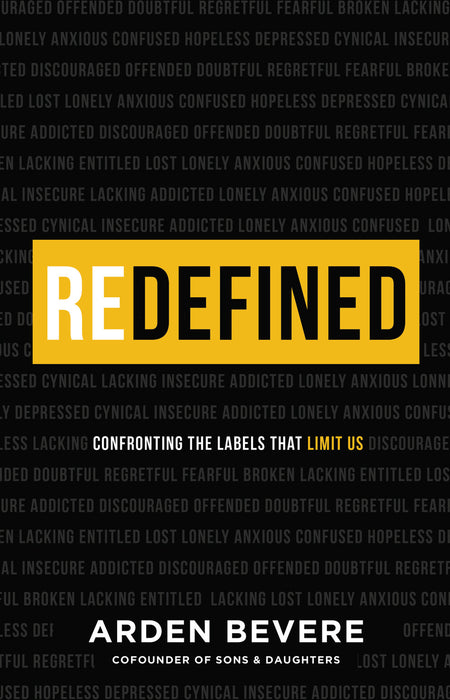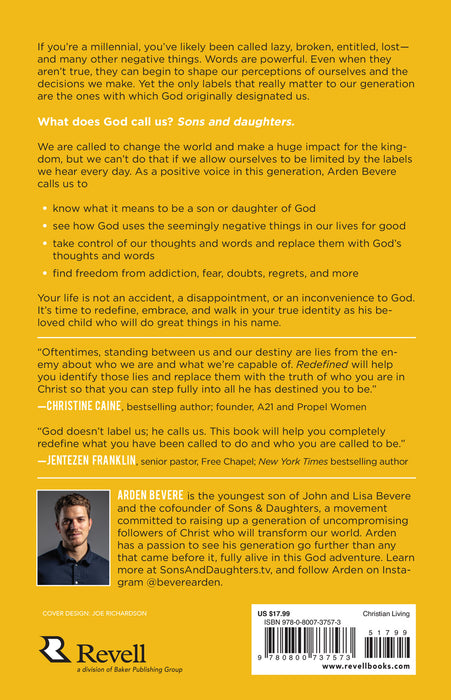 Redefined: Confronting the Labels That Limit Us
Author: Arden Bevere
Many of us have been labeled by others at some point in our lives—lazy, broken, entitled, lost—but the most damaging labels are the ones we use on ourselves. Words are powerful. Even when they aren't true, they can begin to shape our perceptions of ourselves and the decisions we make. Yet the only words that really matter to this generation—the largest and most diverse yet—are the ones with which God originally designated us. What does He call our generation? Sons and Daughters.

We are called to change the world and make an impact for the kingdom, but we can't do that if we allow ourselves to believe the limiting labels we hear every day. Instead, Arden Bevere calls you to...


know what it means to be a Son or Daughter of God

see how God uses the seemingly negative things in our lives for good
take control of our thoughts and words and replace them with God's thoughts and words
find freedom from addiction, fear, doubts, regrets, and more

Your life is not an accident, a disappointment, or an inconvenience to God. It's time to redefine, embrace, and walk in your true identity as His beloved child who will do great things in His name. Let Arden Bevere, a positive voice in this generation, show you the way.
Paperback. 224 pages.