Without Rival + Girls with Swords + Lioness Arising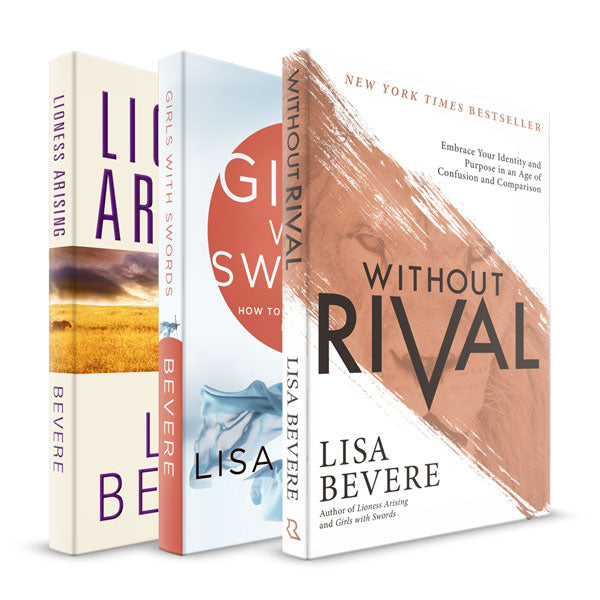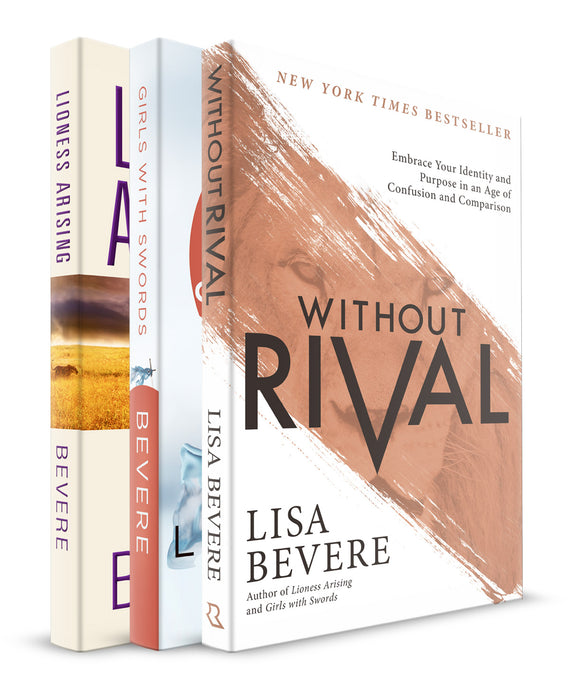 Author: Lisa Bevere

Three core best-selling books from Lisa Bevere.
Special includes:
Without Rival book
Girls with Swords book
Lioness Arising book

In "Girls with Swords: How to Carry Your Cross Like a Hero", discover an invincible, invisible, and incorruptible weapon you've been entrusted with: the Word of God. This book is more than a study; it's an invitation to wield your inherent spiritual power and face your challenges with boldness.
"Without Rival: Embrace Your Identity and Purpose in an Age of Confusion and Comparison" calls you to break free from cycles of rivalry and comparison. With humor, passion, and biblically sound teaching, Lisa Bevere guides you to dismantle gender rivalry, engage in necessary conversations, and reveal a life filled with unique purpose and identity.
Finally, "Lioness Arising: Wake Up and Change Your World" urges you to embody the fierce tenderness of a lioness, a biblical model for women. Lisa challenges you to raise your collective roar, protect the silenced, and discover a fresh passion, prowess, and purpose.
This trio of transformational reads from bestselling author Lisa Bevere will empower you to embrace your identity, wield your spiritual sword, and wake up the lioness within. Don't miss this chance to begin a journey of self-discovery and faith. Secure your bundle today!